Smart phone powered VR goggles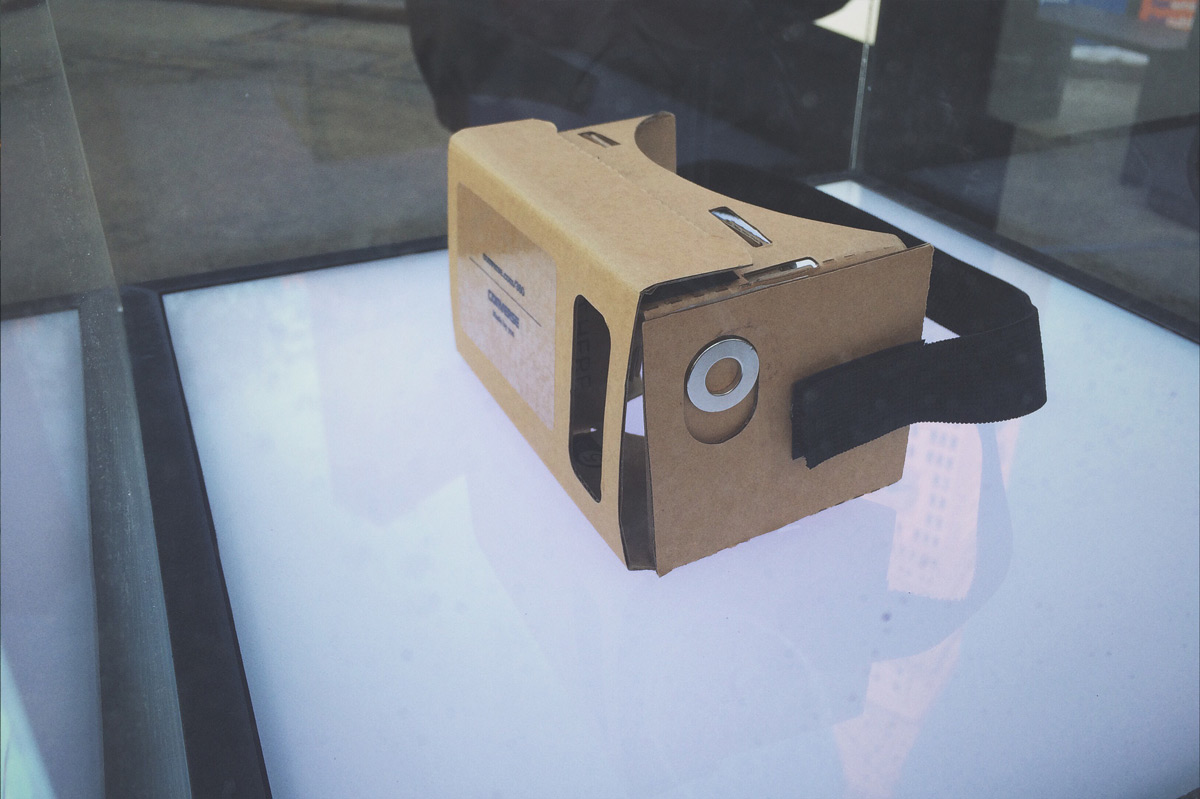 VR had been trying to make a comeback. Starting with the hype of Oculus then quickly followed by the Google cardboard project.
Despite the interest of large companies to push the VR and 3D bandwagon, the form factor has not quite reach the mainstream audience yet. Though I do like the direction where things are going, to make these goggles lighter, cheaper albeit they are of a lower quality than what the technology allows.
I had the chance to try the cardboard goggles on today. A little late I know. I had access to the Oculus Rift and Samsung Gear VR at work. When compared to the Oculus, these iOS powered goggles offer a much lower resolution. But they're not too far off from the likes of the Samsung, since they're practically the same thing (despite the obvious additional features that the Samsung Gear VR offers).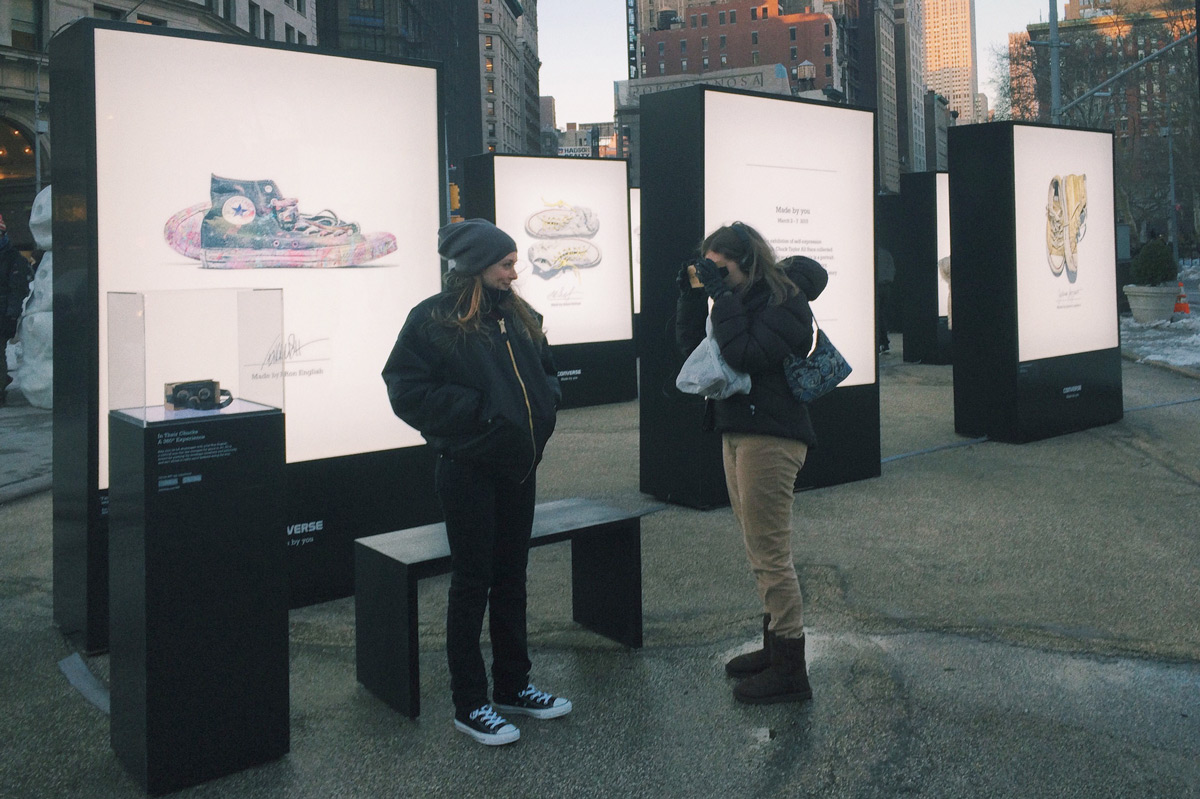 Photo: Converse  is using VR content to promote the Chuck product line on the Flat Iron plaza. The experience was done on a pair of VR cardboards(with an iPhone 6 inside.
I really can see this form factor or a slightly more durable variation could be the panacea to enter the home for an entry level VR experience. These cardboards go for around $7 on Amazon ($30 for the sturdier version), while many already have or at least access to a smart phone.
Now all I need is a pair of GoPros (or maybe the $60 Xiao Mi Yi action camera) and start creating stereoscopic content.