Redeeming iTunes gift card with camera is quite a spectacle
In the era of "plastics" (read: credit card), redeeming a gift card isn't something that one might do frequently. I was surprised by the fact how cool the process of redeeming an iTunes voucher on the iPhone.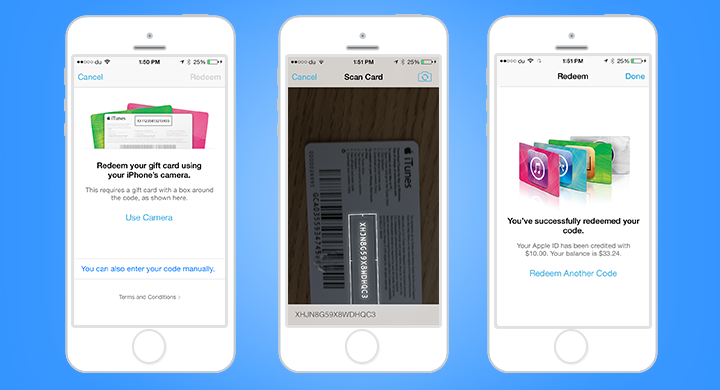 The redemption feature is hidden inside the iTunes Store app under music. After tapping on a  little link to redeem voucher, I was prompted with the option to use the camera to scan the card.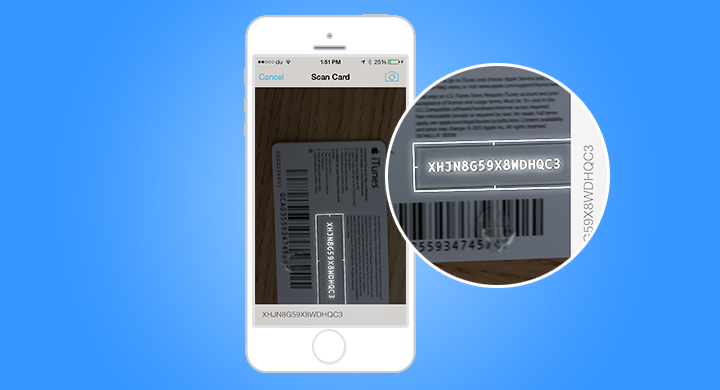 I was expecting that the app would scan the barcode like any other QR reader, but instead the app recognizes the actual code with a little glowing animation.
P.s. if you are thinking of trying to redeem the gift card code, you're a little too late.