Cannot sign in to Yammer on iPhone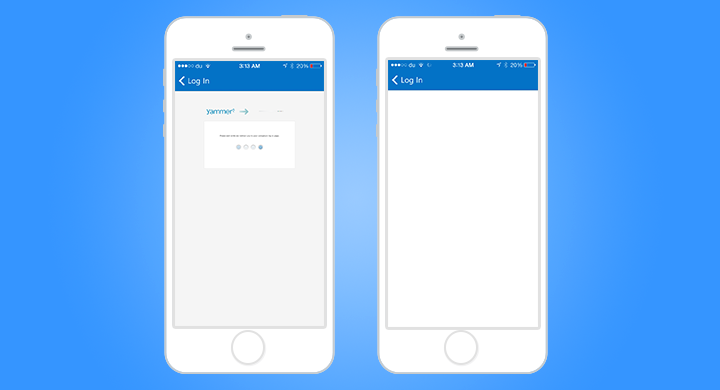 Trouble signing in to Yammer app on the iPhone and getting nothing but blank screen?
Most probably your company's Yammer has corporate single-sign-on turned on (so you can use your corporate password to login). The Yammer app seem to not let you login using the Http digest pop-up (a popup dialog to put in your username and password) unlike within a normal web browser.
The solution is simple.
login to https://yammer.com
on top right, click the "..." (elipsis icon)
select apps
scroll down and find iPhone
click on the 'iPhone' link (not learn more)
you will get a temporary password, use this password within the Yammer app. Password is case sensitive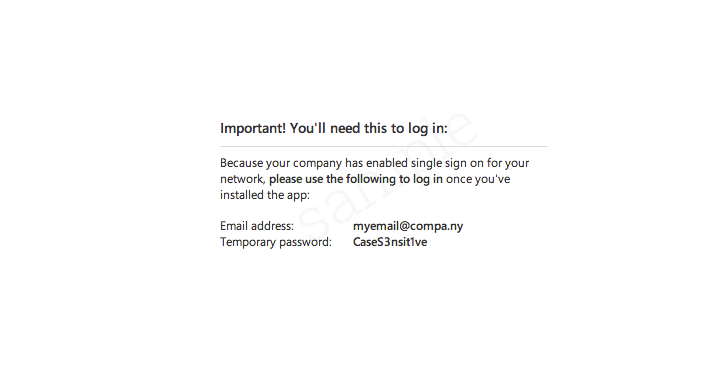 You need to do the same for Yammer on iPad and Yammer Now (the chat).