On IE9 day#1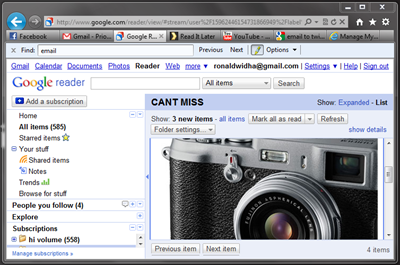 As most of you would know, IE9 was released yesterday. I thought I'll give IE9 the benefit of the doubt and use it for a day : inspired by a tweet from @zubairdotnet.
So far so good : don't seem to have much problem. Though the first thing that annoys me is the fact that I can't see the whole Url bar, and the tiny space for the tabs (I have lotsa tabs open most of the time, that's how I roll).
Luckily, when I right click on the toolbars I found this option: '˜Show tabs on a separate row'.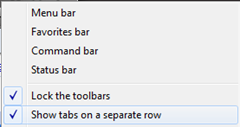 Super!!!