If you're a Dev in Gulf, Win a Windows Phone!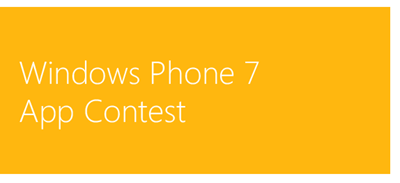 We just had a Tech-out session on Developing on Windows Phone 7, and Microsoft announced that they're extending the deadline of The Windows Phone 7 Competition to Tech-out registrants and friends until Tech Ed 2011 (8th March 2011). So you've got one more week to finish and submit your Windows Phone app.
Awards
There are 3 awards:
category 1: Phone in Hand : Microsoft will pick the best app based on the stickiness factor. The goal is for you to come up with an app that people will be addicted to and made them spend hours and hours on the Windows Phone.
category 2: Best Tech Ed App : Microsoft will pick the best Tech Ed related Windows Phone app.
category 3: Favorite App : Zeddy Iskandar and myself will pick one of our favorite app and crown it as the Favorite app
Winners
Winners get a Windows Phone device and the app will be published on to the Marketplace and also promoted during Tech Ed. What better way to start off your mobile start up venture.
How
Once your application is complete:
title the file with your name of your mobile application, for example, "YourName_RollerCoasterApp,"
Simply submit via email to WP7Appsgulf@microsoft.com.
Put the subject 'WP App Contest Tech-out'
For rules and regulations, etc. head over to: https://www.microsoft.com/gulf/wp7dev/contest.html