Dubai Tech-Out: Developing for Windows Phone 7

Dubai Tech-Out: Developing for Windows Phone 7 with Zeddy Iskandar
We had our second Tech-Out last saturday, 26th Feb 2011 in Dubai. This time is sponsored by Infusion, Techies, tech.sessions.ae and Microsoft. Nearly 50 people registered and half of them came : which isn't too bad at all. We've grown from 6 people on the first session and quadruple the size by the second meeting. At this rate, we'll have a hundred people coming on the next one.
We've got a few photos, including the lucky winner of the Windows Phone 7 (thanks to Microsoft). I will upload them shortly as soon as I have a few minutes to breath from work and preparation for TechEd Middle East.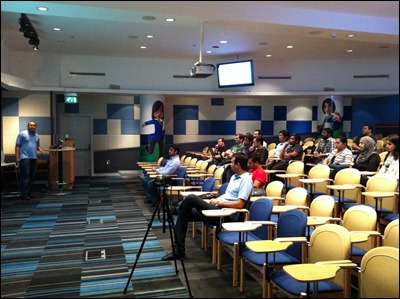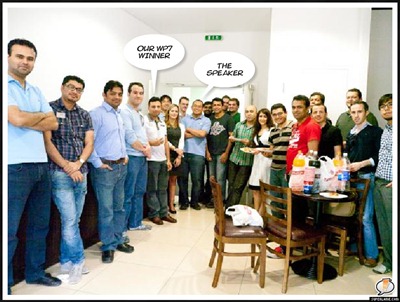 Also, thanks to MicrosoftFeed for promoting the event and Infusion for providing us with pizzas and sodas.
For those who couldn't make it in person, here we have the video and the slides. We'll try and improve on the quality of the a/v in the next one : or alternatively, you could just come in person!