Unboxing RockMelt
There had been a big fuss about RockMelt : apparently a new kind of browser which puts social media as first class citizen, so I thought I register and see what the fuss is all about.
A few days later, I finally got the invite, and clicking on the link in the email takes me to the download page which shows the whole RockMelt team. neat!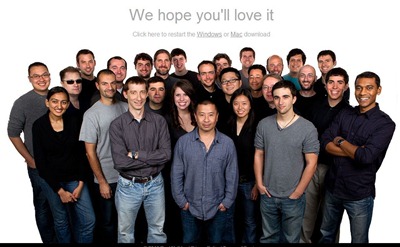 Double clicking on setup.exe, a few minutes later, I'm prompted with facebook login.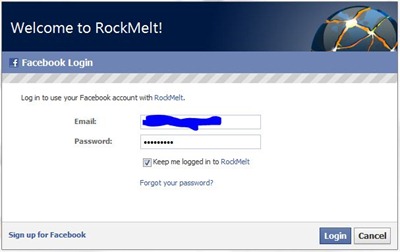 RockMelt wants quite abit of permissions.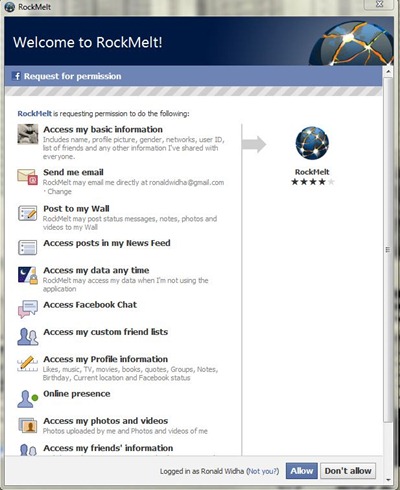 And finally the browser. So I can share within RockMelt I guess.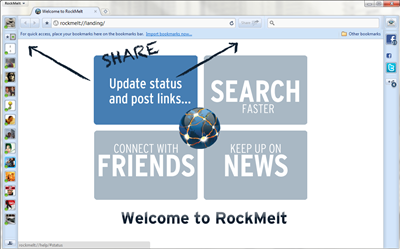 And Chat '¦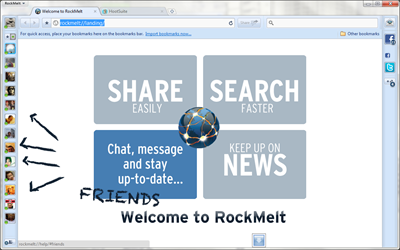 Of course search '¦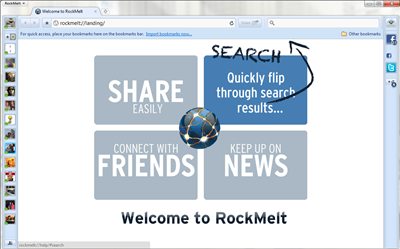 And read 'news' : if you can call Facebook and Twitter as news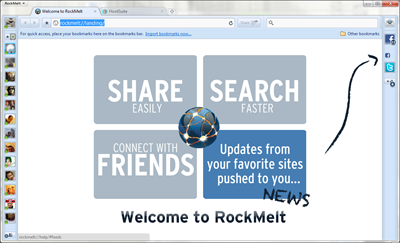 Upon first glance it's like a regular chrome with some crazy plugins on its sides, let me give it a couple of days before sharing my thoughts about it.