Google Wave gets online/offline status and status update
Online/Offline
I just realised today that Google Wave just got an online/offline status. Notice the green dot on my avatar below. Having said that I haven't seen anyone else in my contact have the same dot. It's either they're all offline from Google Wave or this isn't an online/offline status.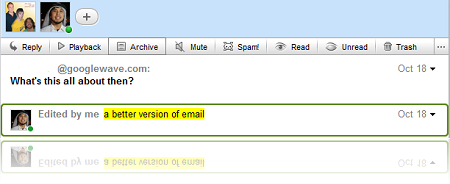 Status Update
Also, a new addition is Google Wave's status update ala GTalk, MSN Messenger status and the likes. Will it integrate with GTalk status update? I guess we'll just have to see.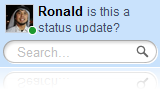 I'm not sure if I like these 2 new additions. It aligns Google Wave too close to other Instant messaging platforms. Something I personally think Google Wave have to stay away from.
What do you think? Is Google Wave just GTalk 2.0?